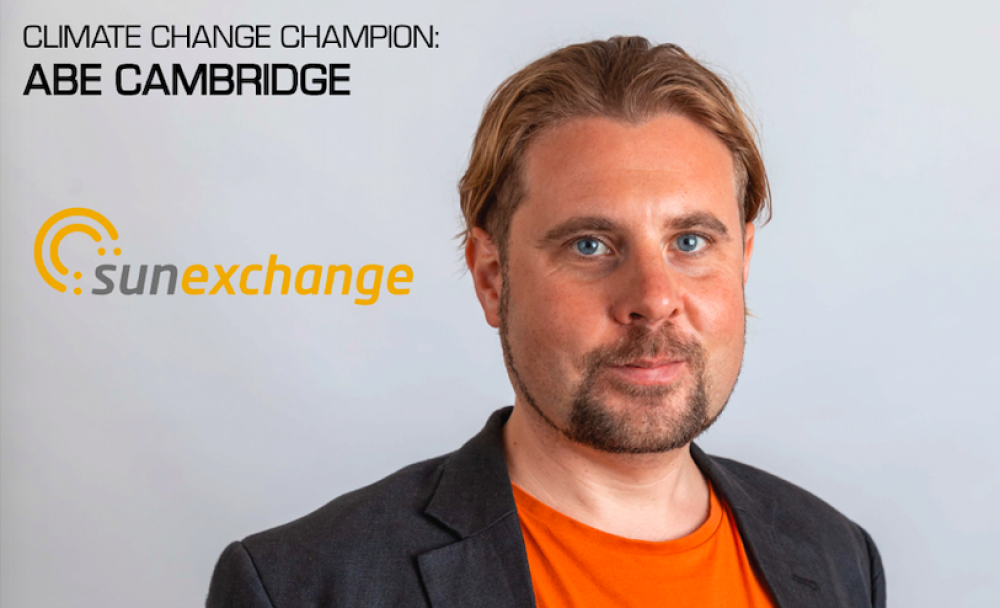 Abe Cambridge is a serial energy entrepreneur with an academic background in climate science and solar energy. He is one of ESI Africa's "African Energy Elites" and the company he founded, Sun Exchange, was named one of the Top 10 Most Innovative Companies in Africa by Fast Company for its disruptive approach to solar finance. Abe is a renowned thought leader in solar and tech, delivers keynote speeches around the world, and is frequently quoted in the media.
This is a collaborative event, between TEDxCapeTown and TEDxJohannesburg, with the main aim of calling fellow South Africans to action and mitigate the impact of Global Warming. The key focus will be to inform the public of local initiatives that they can get involved in, providing an avenue to have a positive ecological footprint, catalyzing a change in behavior.  The event will also loop in relevant TED Countdown content.
We asked Abe a few questions: 
We are excited that you said yes. Tell us more about why you believe it's important that your organisation/ project participates in this collaborative virtual event?
Many major climate events, like COP26, have been canceled and postponed this year due to the pandemic. However, it's essential that we don't allow this to slow us down. It's more important than ever that the climate movement and conversations continue to move forward so we can reach the necessary targets, and virtual events like this are an excellent way to continue the work and drive collective action.
What has being in lockdown taught you about yourself/ your team?
Personally, given that South Africa experienced one of the hardest lockdowns in the world, it taught me to value the outdoors. On a business level, the lockdown showed us that what the world needs is to rebuild better. Rather than returning to "normal," we must start a new normal of more resilient and sustainable energy and monetary systems. The significant uptick in people from all over the world joining the Sun Exchange community and mission gave our team massive confidence and confirmation that we are building something the world wants and needs. It kept us busy during a very weird time!
What do you hope to gain from this experience?
I hope to learn about other organisations and leaders in our local ecosystem and the unique sustainability solutions they've created to address the most imminent threat to humanity -- climate change.  And I hope that by showcasing Sun Exchange and how the platform works, I can highlight that with today's technology, there are easy and accessible ways for all of us to take action. 
What key message or inspirational quote would you like to share with our virtual event audience, currently in lockdown?
"The minute you choose to do what you really want to do, it's a different kind of life." ― Buckminster Fuller
----------------------------------------------------------
About Sun Exchange:
Sun Exchange is an online solar marketplace that unifies people and organisations across borders, channeling their individual passion for sustainability into collective action to create a clean energy future, and combat climate change. To date, Sun Exchange has facilitated solar power for 34 schools, businesses, farms, supermarkets, and other community organisations across South Africa, and has built a fast-growing global community of more than 19,000 people from across 168 countries.
Follow Sun Exchange for more info: